No.7
" House in Nerima "
Jul 19 2006 opened to the public
Nov 08 2008 revised
Nov 2016 republished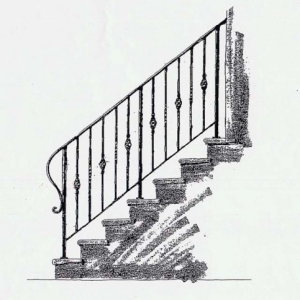 One sketch that receives trust from madam
It was at 1999 that I met the customer for the first time.

At that time, I made the plan of the house many times. However, the madam had already contracted to another design company. I was talking chiefly with the husband. Because the husband liked me and my company.

Two years passed. I received the report. Please make a new plan in the report early. I was surprised. The madam broke down with the design company that had contracted.

I made a new plan in a hurry. And, I was able to meet the madam in those days.

However, the madam did not admit me. I was not able to talk with the madam for 30 minutes. The madam sometimes said that she would want another designer.

It was one sketch that changed the situation.
After having drawn the sketch, the madam admitted me for the first time.

The time having been given by the madam was very made a short. However, I learnt the madam's image in a short term.

One sketch achieved the house in Nerima.


This work has the Photo collection. You can see the photo of this house.

Photo Collection "House in Nerima"
(Architectual Memo)
Title :
House in Nerima
Location :
Nakamura Nerima-ku Tokyo Japan
Site area :
293.16 meter square
Floor space :
Total floor 247.02 meter square

First floor 148.40 meter square
Second floor 98.62 meter square
Cost :
100 million yen
Completion :
May 2002
Family make-up :
Cuple
Two children
Example Collection